If you are visiting from
Funky Junk Interiors Link party #64
Welcome!!!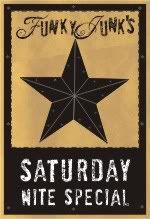 I recently attended a
Canadian Living magazine
DIY gift wrapping session and there was a very interesting ribbon organizer made from a small drawer.
I didn't have any small drawers, but I did have this wooden box (the sort which are used to gift or regift fine spirits). My neighbour had no use for it, the box I mean.
I stained the box with MiniWax Colonial
and picked up some
iron escutcheons from Lee Valley
just like the inspiration. Essentially, you drill holes and the escutcheons are nailed on with very small finishing nails.
Here is my finished Christmas ribbon holder.
Wishing all my American friends and family a happy and blessed Thanksgiving,
This post is linked to