{This project is linked to Funky Junk's SNS #83 all about frames}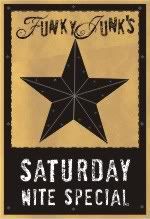 Following up on yesterday's post on
ribbon storage
, here is some more Indian goodness from N pal. Twenty-five spools of Coats thread (instead of 25 birthday candles:).
came in this little box.
perfect timing for a photo shoot of my thread holder.
Unlike the originat tutorial which uses a metal frame, I found another wooden frame at my shop by the side of the road. It was actually a portrait chalk drawing done by Armando Studios in Miami which ended up on a shady street in
Leslieville
, Toronto. Everything and everyone has a story. I wonder what this lady's story was.
I dismantled the frame and had a piece of lightweight peg board cut at Home Depot. (Sidebar: In case you are wondering, I get alot of my supplies at Home Depot simply because I can walk there - not because I have any affilitation. There is one of those "urban boutique" Home Depots located in my neighbourhood. They carry about less than 50% inventory of a regular Home Depot, but they generally have what I need. Many of the staff know me and my kids by name, so it has a local feel to it).
Now, back to the project: I primed and spray-painted the frame blue and the peg board was primed and spray-painted antique white. I also deviated from the original tute because I used thick bamboo skewers for the holes because I was unable to find any dowel to fit.
I absolutely love the finished project!
Oh, and before I forget here is a little more Indian goodness (new tunic from India!)
Thanks for checking in! Be sure to check out all the great ideas at