My sister, AJ and now a frequent kite flyer, spotted
this post
on Craft Gossip featuring Heather of
Dollar Store Crafts tie bunting
and was inspired to create a Father's Day neck tie bunting for her home. Here is her version:
The "Daddy Hugs" saying is based on Karen Katz's popular board book. You may also have her "Mummy Hugs" book in your home library.
AJ raided both my brother-in-law and my dad's closets for old neck ties.
and cut up the ties to make the bunting. Even the binding tape is made from ties.
The letters are cut from white fabric and adhered to the ties using heat bond.
I think it looks great
and puts a number of my dad's old ties where they should be!
As always, thanks for checking in,
This post is linked to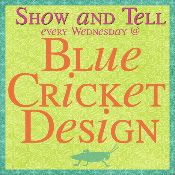 Wednesday at Me & My Bucket