Miss Lily has show and share today. She is supposed to bring something related to "what I want to be when I grow up."
We were both inspired by this book.
It is a vintage Golden Book from Sydney, Australia and belonged to my mum when she was a girl. So Miss Lily is the third generation to enjoy it.
We decided to recreate the outfit for show and share.
I found this Dora the Explorer
tin box lunch box
at Value Village for 99 cents.
I spray painted it white and added a red cross.
Inside the tin box, I stitched some elastic to black felt to hold the various medical tools and then hot glued the felt to the inside of the box.
Dr. Lily is interested in eye charts so I printed off a miniature one. The hat is a felt triangle stitched to a wire tiara. The red cross is glued to the white felt with, oh you avid reader you're finishing my sentences -- FABRITAC.
Here is the entire outfit. The little apron is made from an old pillowcase and gingham ribbon. I used heat and bond lite to make the redcross applique (here is a
tutorial,
there are tons out there). The dress has a Marks and Spencer's label, but I actually purchased it at Value Village for $4.99. She loves that dress.
I have linked this project to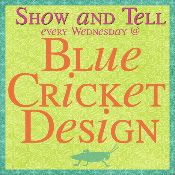 Frugalicious Friday at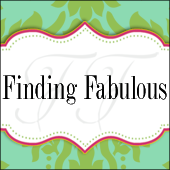 be sure to take a peak at all the great projects.
Have a wonderful Mother's Day Weekend! We are taking a little vacation which includes old friends and a Betty White/Golden Girls party.
And if you threw a party-,
Invited everyone you knew-,
You would see the biggest gift would be from me
And the card attached would say,
Thank you for being a friend-.