My sister made this "fine motor lock board" for her 3 year old. I haven't seen one of these before, so I thought I would share it.
She purchased two cupboard doors from IKEA in the As-Is section and the hardware is from Home Depot.
The hardware is adhered to the door using screws and bulldog construction adhesive.
Result: busy hands and nothing is safe again.
Thanks for stopping by and have a lovely day!
Update: this post is linke to
Delicious Ambiguity's Fine Motor Idea Box
if you are visiting thank you!!!
Be sure to check out all the great projects for tots at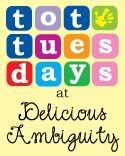 This one is also linked to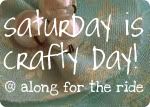 Thursday at House of Hepworths
Wednesday at Me and My Bucket