I found this
Malene Birger
Morva dress at Winners
Via Chameleon Fashions (UK)
For $19 CDN
Feeling pretty good about that. Not about the rest of the week. Just about that.
100% silk.
A little more Malene Birger from around the web.
1. The Supermodel: The always lovely Helena in Malene Birger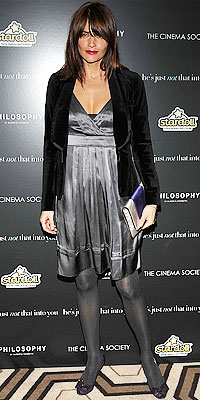 Via
In Style
(love the grey tights - I love grey tights, in fact I collect them)
2. The Malene Birger Knockoff - The Look 4 Less did a neat
piece
on Malene Birger studded bracelets v. Forever 21.
3. The lady who wears anyone who's anyone: Lady Gaga in a MB Spring 2009 jacket
4. In stores this week:
Elle UK
reports that this MB scarf is in stores this week
5. It's not all about the money: Malene is the Danish Ambassador for Unicef. She designs a shirt each year and all the profits go to Unicef.
That's about it. I hope you are enjoying the weekend!